Discover Alderney in Books
Dreaming of Alderney's clifftop walks and golden beaches but can't get here?
Then do the next best thing and take a trip to the island from comfort of your own sofa.
The unique island provides the setting for several gripping novels.
The island's beauty, peaceful vibe and enigmatic past make it a destination particularly favoured by mystery writers.
Here are a selection of books to browse through, where Alderney plays a starring role.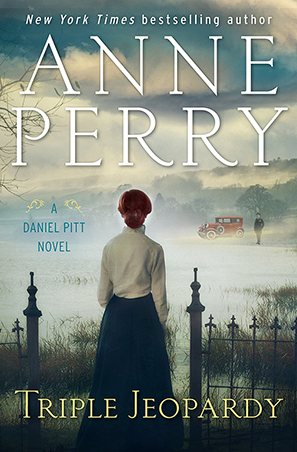 Triple Jeopardy, by Anne Perry
Triple Jeopardy – called Le Manoir d'Alderney in the French translation – sees young lawyer Daniel Pitt embroiled in the case of a British diplomat accused of embezzlement and the theft of a precious heirloom.
He soon learns that his client may be guilty of a darker crime.
Daniel joins forces with intrepid scientist Miriam Blackwood who uses up to date technologies to come up with a fresh lead that sees them travel to Alderney to explore.
What began with a stolen necklace turns out to have implications in three far greater crimes—a triple jeopardy, including possible murder.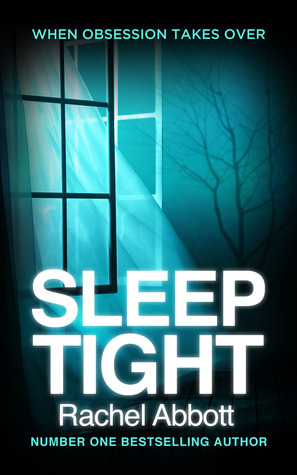 Sleep Tight, by Rachel Abbott
Sleep Tight is Alderney resident Rachel Abbott's third best-selling thriller starring Detective Chief Inspector Tom Douglas.
Olivia Brookes has vanished. All the evidence suggests she was there, in the family home with her husband and children, that morning. JHer car is in the garage and her purse is in her handbag on the kitchen table but she is nowhere to be found.
The police want to issue an appeal, but for some reason every single picture of this family has been removed from albums, from phones, from computers. And then they find the blood...
The trail leads DCI Douglas to Alderney where some thrilling developments await.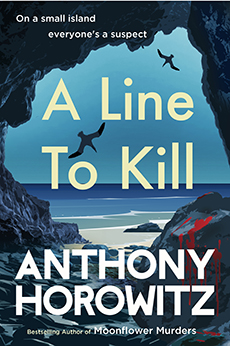 A Line About Killing, by Anthony Horowitz
There's never been a murder on tiny, peaceful, Alderney.
But a brutal murder at the island's new literary festival changes all that.
TV script writer Anthony Horowitz continues his best selling whodunnit series with the third novel in the Inspector Daniel Hawthorne series.
The book follows a visit by Horowitz, who also pens Foyle's War and the Alex Ryder teenage spy series, to Alderney's actual literary festival in 2019.
Alderney's sister isle of Guernsey has a string of books set on its shores.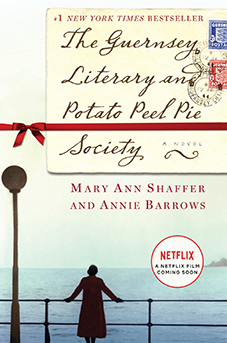 The Guernsey Potato Peel Pie Society, by Mary Ann Shaffer and Annie Barrows
This heart-warming post-war set romantic drama recently found its way onto the silver screen starring Lily James in the title role as Juliet Ashton.
In 1946 a London-based writer begins exchanging letters with residents on the island of Guernsey, recovering from German Occupation during WWII.
Through her correspondence she learns of an intriguingly-named  literary circle called the Guernsey Potato Peel Pie Society and when she receives an invitation to attend, she can't resist. What Juliet discovers on the Island leads to her staying longer – and some difficult decisions.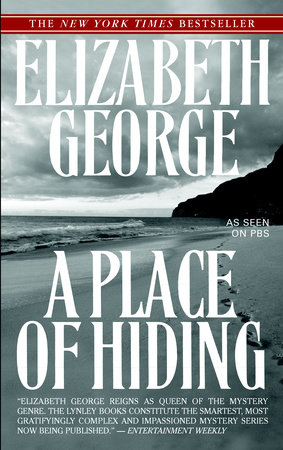 A Place of Hiding, by Elizabeth George
Best-selling American writer Elizabeth George is the creator of fictional detective Inspector Lynley and her mysteries capture the essence of her travels around the United Kingdom.  A Place of Hiding journeys to Victorian Guernsey and the murder of Guy Brouard, one of Guernsey's wealthiest inhabitants and its main benefactor. Forced as a child to flee the Nazis in Paris, Brouard was engaged in his latest project when he died: a museum in honour of those who resisted the German occupation of the island during World War II.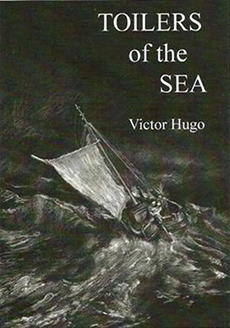 The Toilers of the Sea, by Victor Hugo
The iconic French author dedicated this novel, published in 1886, to the Island of Guernsey where he spent 15 years in exile.
Set just after the Napoleonic Wars this lesser known of Hugo's works deals with the impact of the industrial revolution on a small island community.
Les Travailleurs de la Mer  is the richly detailed account of a reclusive fisherman called Gilliat who embarks on an impossible mission of seamanship to free a steamer that has run aground  to win the hand of the woman he loves. 
---