With no crowds, no queues and no traffic jams our small island offers a warm, peaceful and relaxing escape for you to enjoy. At just one and a half miles wide and three and a half miles long, you are never far from the charming town centre of St Anne or our beautiful coastline. Walk the stunning cliff paths, enjoy our quiet, uncrowded sandy beaches or tuck into our local produce. Go birdwatching, rockpooling or discover our heritage.
It's time to book your Alderney island adventure!
How to get to Alderney
A stone's throw away from the French coastline, Alderney has many routes by air and sea from the UK, France and our neighbouring Channel Islands.
FLIGHTS
UK: From 40 mins
Guernsey: 10 mins (ish)
BOATS
France: From 1 hour
Guernsey: 1 hour (ish)
Please note: Travel carrier routes are subject to change.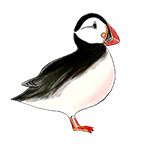 A getaway that extracts you from modern life.
Antonia Windsor - The Telegraph
Get our latest news and offers