With no crowds, no queues and no traffic jams our small island is often described as the 'hidden gem of the Channel Islands' and offers a warm, peaceful and relaxing escape for you to enjoy.
There is no other place in the world like Alderney. It's a friendly island with an easy pace of life, where children can still roam free. 
Whether you are discovering Alderney for the first time or returning to our island paradise, Alderney has something to offer for everyone.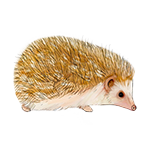 Alderney is a magical island. Very friendly people, beautiful walks, great eating places. Perfect for a quiet restful holiday!
Penny Caird
Get our latest news and offers