The Perfect Child's Paradise
Make memories that last forever
Bunkering, picnics and tumbling in and out of a blue sparkling sea.
Alderney is where that children can still taste the fresh air and freedom that you would be forgiven for thinking only now exists only between the covers of an Enid Blyton book or in some faux wilderness created by a corporate chain.
But here in Alderney, children can still experience the adventure of childhoods past.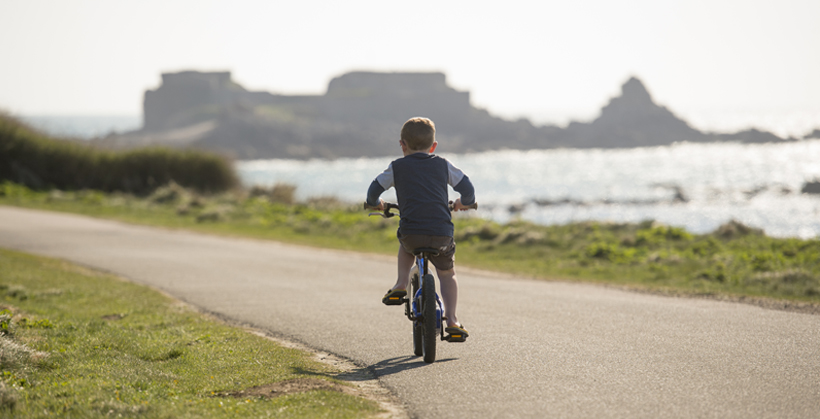 Why?  It's an island that's safe, tiny, with little traffic and where everyone looks out for each other. An island where people are trusted to use honesty boxes to pay for anything from tennis games to vegetables. That's the sort of place Alderney is – where a family can make memories.
Most children love animals and on Alderney we have some real personalities.
There's our iconic blonde hedgehog which you can find on regular outings with experts. You will also get the chance to use detector boxes to discover bats.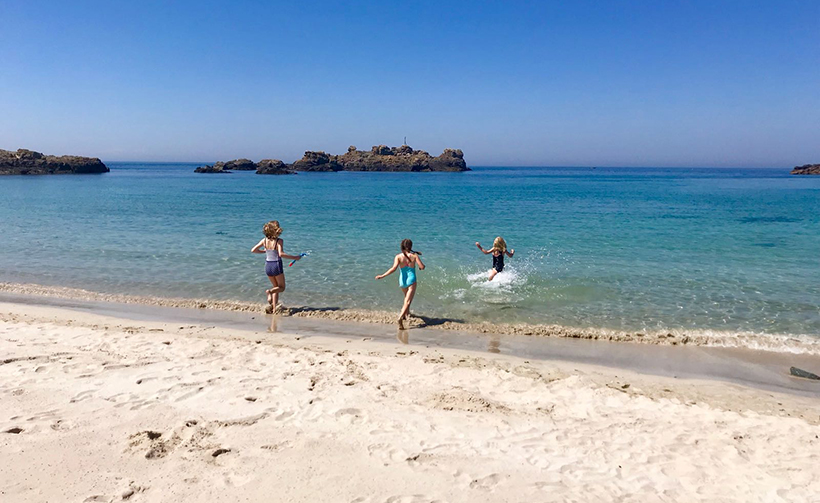 In late Spring and early summer you can set out by boat to meet our iconic puffins which breed just off the coast and get up close to thousands of the island's magnificent gannets.
Also worth a visit is the free range pig farm where you'll find Oxford and Sandy Rare Breed pigs contentedly living their lives in the coastal air.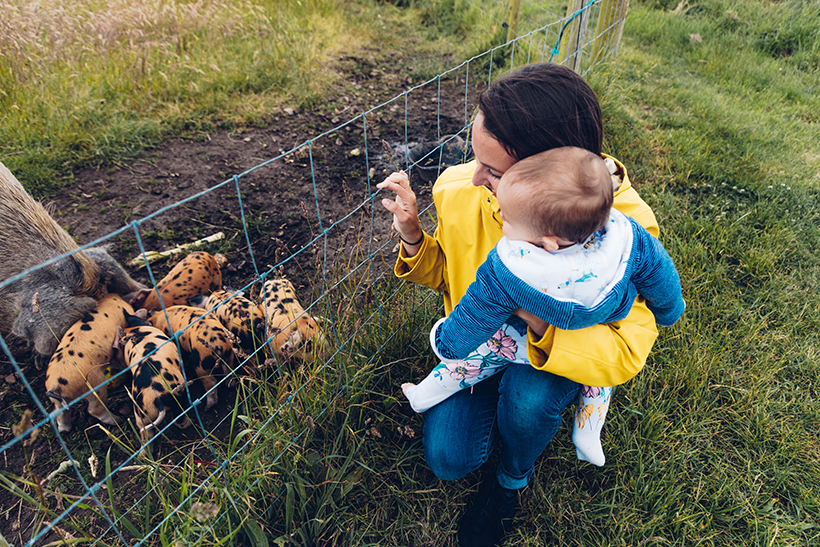 Children love a challenge and there are a raft of trails and games to make exploring Alderney a fun-packed experience.
Younger children love the Alderney Rocks: There are hundreds of painted stones stashed away around the island for children to find. Take a picture, upload it to the Alderney Rock Facebook page and see if you can win a prize.
The Coast Path Challenge offers 10 miles of breath taking sea views. Collect every letter from each path marker, decipher the word and gain a certificate celebrate your achievement. Allow five hours at a good pace or the whole day with leisurely stop offs. Collect a guide from the Visitor Information Centre.
Turn Alderney into your own treasure island and go geocaching. There are 55 geocaches to be found around the island, in the town centre and in some of Alderney's wildest spots. All you need is a 4G smartphone and a downloaded geocaching app.
There are a host of events taking place throughout the year firmly focused on children.
Alderney Week needs little introduction, where children can take part in festival favourites like the Daft Raft Race, Cavalcade and the Sandcastle Competition, along with bouncing on inflatables, learning circus tricks, getting stuck into water fights, a powder party and lots, lots more.
In May there's also Wildlife Week where children get hands on with nature. It features daily events like making bug hotels, seaweed foraging and story telling.
At Christmas, New Year, Easter and on Bank Holidays special train rides, rambles and traditional Alderney events are enjoyed by children and parents alike.
There are two play parks for children on Alderney. There's the recently refurbished site on the Butes, which features areas for younger and older children – including a zip ride – and a climbing frame and swings at Saye Campsite. Here adults can have a cup of tea and a snack while children safely entertain themselves.
Adventure awaits in the wild where Alderney's history and natural landscape will fire their imaginations. 'Bunkering' – that is, exploring the hundreds of German fortifications that scatter the island - is an activity peculiar to the Channel Islands and an activity that has entertained children on Alderney for generations. Rockpooling is another perennial favourite and the rocky coast of Clonque with its rich natural habitats is perfect for that. Set off with a picnic in your basket and explore the island on hired bikes. Be sure to listen out for the tinkle of the ice cream van as it makes its circuit of the island's beaches.
Adventure awaits!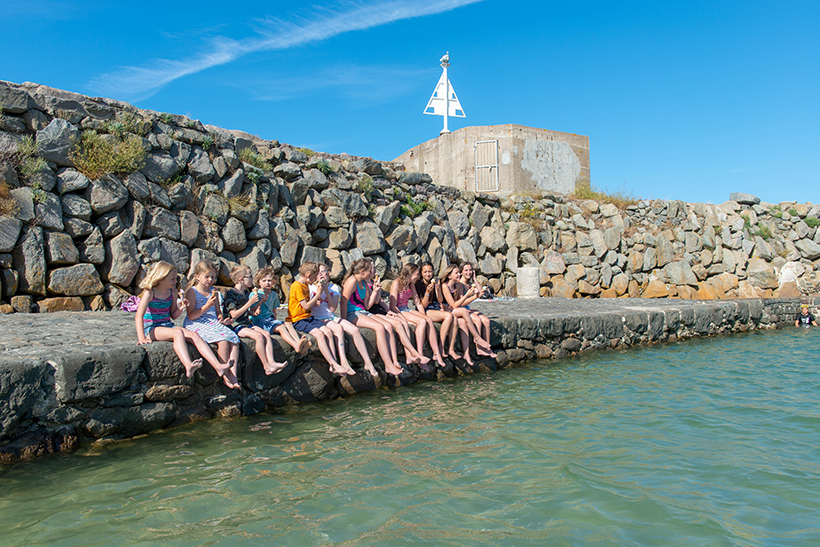 ---