Why you should visit amazing Alderney in autumn
From the end of September the summer crowds disperse and a unique tranquility returns to Alderney. Autumnal sunshine floods across picturesque landscapes. Days start with cool, crisp mornings and end with brilliantly clear evenings, perfect for enjoying the breathtaking sunsets and world-class stargazing.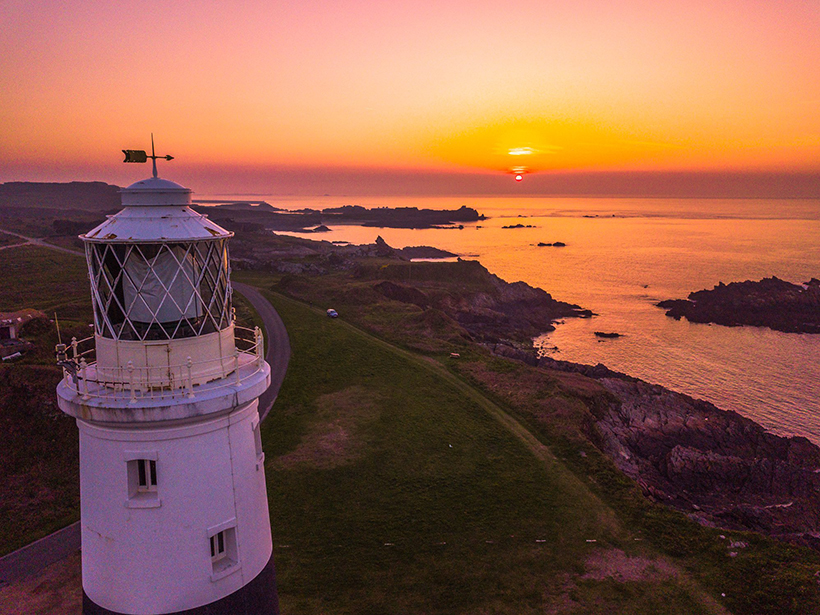 Spectacular sunsets are a common occurrence during autumn: here's another one
As visitor numbers subside, exploring Alderney becomes an even more relaxing affair. Take to the trails and find your own piece of paradise. Or hop on a bicycle and get lost amongst the quiet country lanes, with hardly a car in sight.
Perfectly placed for the autumn migration
Alderney's birdwatching also takes on a new look during autumn as migratory birds including swallows, starling, all sorts of tits and warblers stop off before a long trip south for the winter.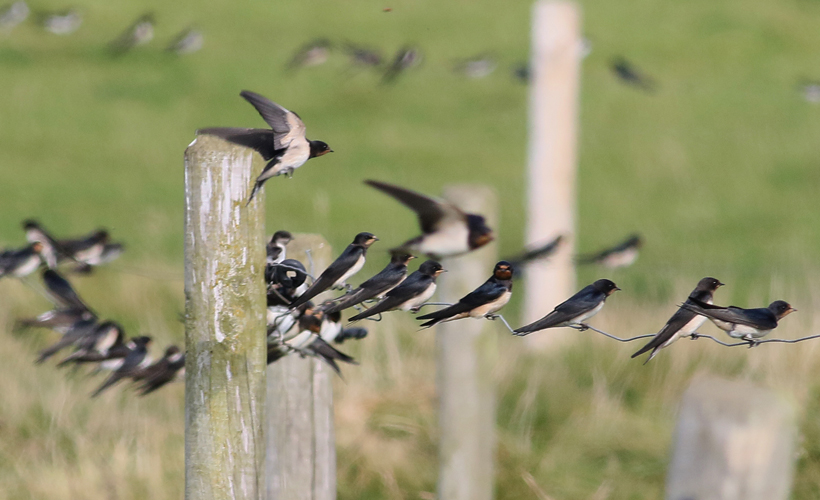 Migratory birds having a pit stop in Alderney before their trip south for the winter
Autumn also offers the final chance to see some Alderney's most famous inhabitants. To catch a glimpse of the unique blonde hedgehog before they hibernate for winter you need to be here before the middle of December. If spotting a 'blonde' is high up on your agenda, we recommend heading out with the Alderney Wildlife Trust for their Hedgehog & Bat Walk, or Alderney Tours on their After Dark Safari.
One of the things that keeps visitors coming back to Alderney is the simplicity of it all. Activities like picking wild blackberries on a quiet country lane, enjoying the fresh salty air, can truly help to revitalise you.
Get your first choice of accommodation & restaurants
Back in town, the quieter season gives you an incredible choice of unique places to stay. Autumn visitors get to enjoy the island's best-loved restaurants without any jostling for the last free table. Enjoy everything from locally-sourced seafood to a cold pint in the pub with a shaggy dog story from a proud local.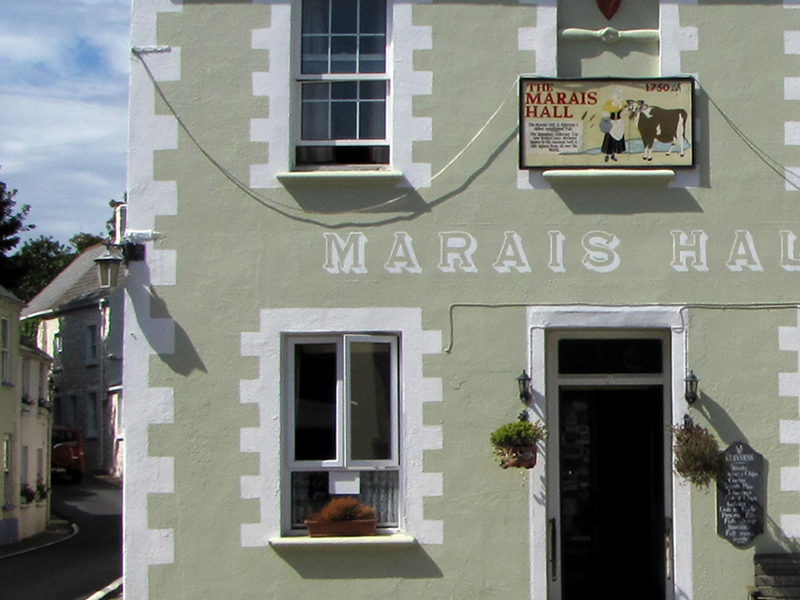 The Marais Hall is Alderney's oldest pub. It has an enviable reputation for pub grub done perfectly.
For an island of Alderney's size we really do have restaurants to suit every visitor's style, from cafés to pubs to fine dining. The Blonde Hedgehog is a newly developed restaurant and hotel serving the kind of food you want to photograph before you eat! Head Chef Stephen Scott and his team focus on simple dishes, stacked with local ingredients and bursting with flavour.

The Blonde Hedgehog's beautiful dining room
Things to do during the longer evenings
Most trips to Alderney are spent in the great outdoors, but there's still plenty to do once the sun has set, or if the weather isn't good.
Catching a film at Alderney Cinema should be high on your to-do list. The ninety seat auditorium offers an amazing 'step-back-in-time' experience - until very recently it still had an interval while the projectionist changed the reel!

Alderney Cinema usually open on Monday and Thursday evenings
The cinema usually opens its door on Monday and Thursday evenings. It is wholly run by enthusiastic volunteers, and film nights provide visitors a great chance to mingle with friendly local film buffs. Grab your tickets from the box office before the showing, or pop into the Movies and Music shop to find out what's on.
Getting to Alderney in autumn
During autumn the easiest and most reliable way to get to Alderney is to fly. Aurigny run regular direct flights to Alderney from Southampton and Guernsey, with early bookings often rewarded with lower fares.
Visitors from London and Manchester can fly to Alderney via Guernsey.
An alternative for this season is taking a trip over on the Alderney Ferry Services, a small ferry sailing from Guernsey to Alderney.
Can't get here in autumn? Book early for 2024.
Autumn offers visitors a chance to experience what life is like on Alderney outside of the peak summer season. But if you can't make it over this year and are considering a trip in 2024, the best advice we can give you is book early.
Local and visitors cherish the quiet, laidback pace of life on Alderney, meaning once the island reaches it summer capacity, that's it. It's not uncommon for the most popular hotels, apartments and home stays to be booked up months in advance, so start making your enquiries now for summer 2024.
---