Unique Wedding Locations in Alderney
With the recent law change allowing weddings to take place anywhere on Alderney, there are a number of wonderful unique wedding locations on this tiny island! From grand heritage sites, beautiful beaches, stunning cliff views and even the option to get married on a boat, anything is possible. All you need is an Alderney celebrant and the registered landowner's permission.
Read on for our pick of the most unique wedding ceremony location ideas this tiny island has to offer!
Roman Fort 
Alderney boasts the best-preserved small Roman fort in Western Europe, known on island as the 'Nunnery'. It has a large open space and ramparts with fantastic views of Longis beach. Even if you aren't a history buff, it's definitely worth checking out as a possible place to get married.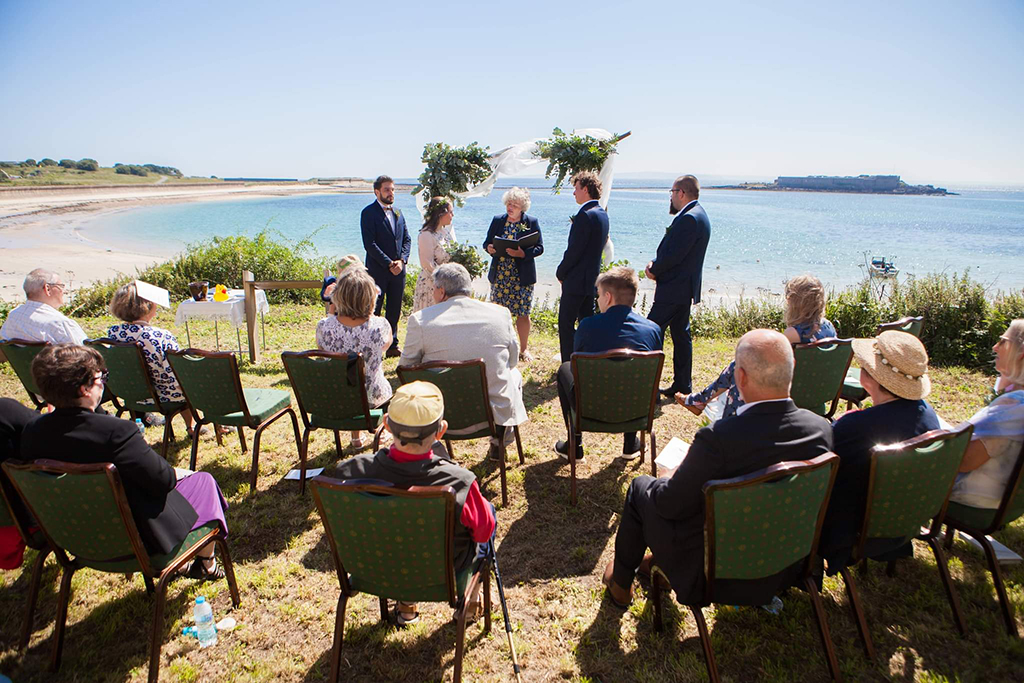 Victorian Fort
The Victorians also built forts around Alderney – lots of them. There's a fort for everyone. The grounds of Fort Tourgis offer spectacular vistas over the Swinge and the island of Burhou or the more intimate Fort Doyle has recently been revamped. If a little excitement is more your thing, Raz has a causeway that is cut off from the main island at high tide. And Chateau L'Etoc, one of the largest forts, has bare-brick rooms with vaulted ceilings and wild, heathery grounds with secret doors to sea views.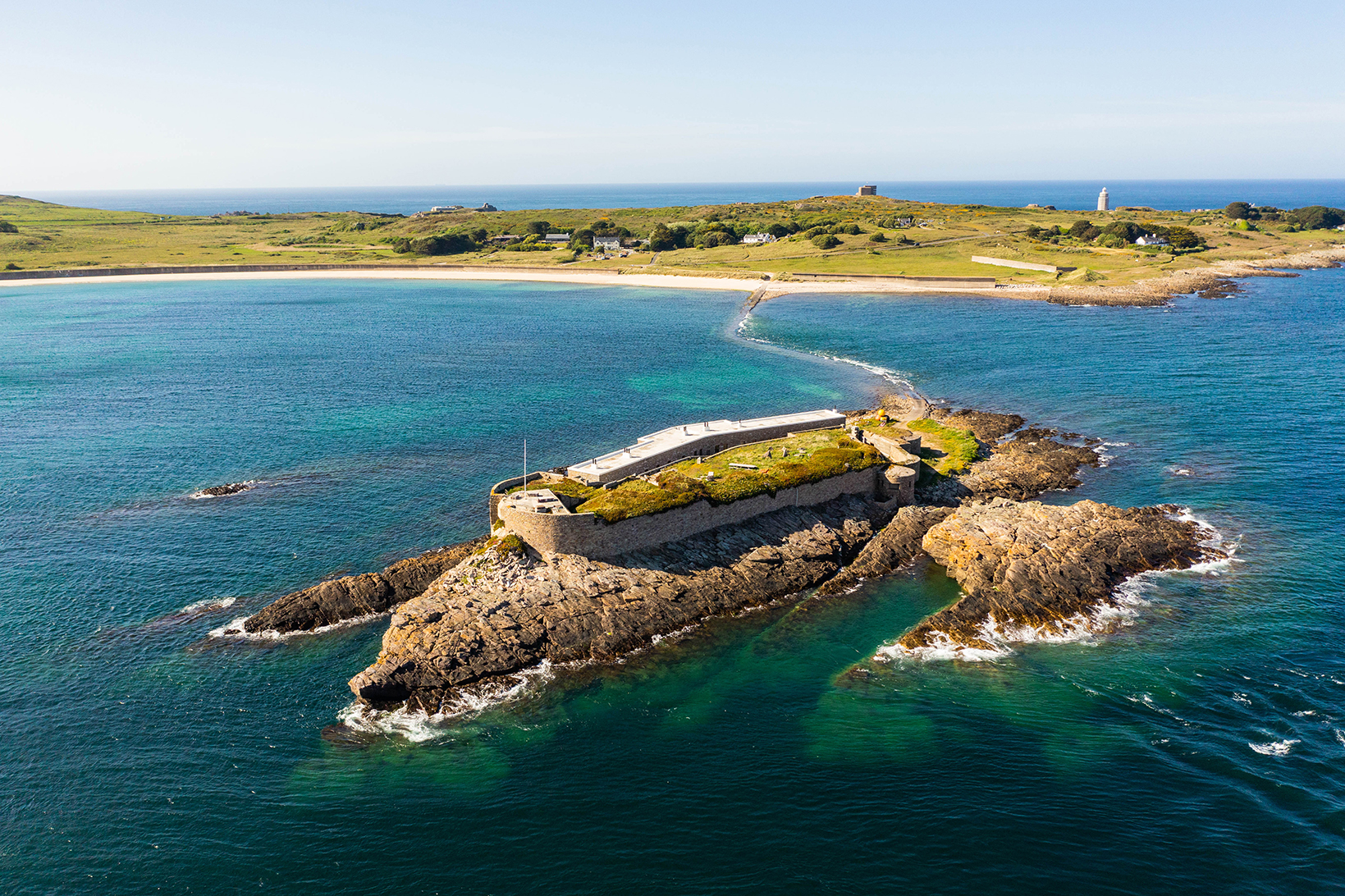 Clifftop Views
If it's the sea views, wildflowers, and the scent of gorse you're after, Alderney's cliffs provide one of the most beautiful wedding locations in the world. With over 10 miles of unspoiled coastline, there's plenty of choice to make your wedding completely unique. With wide, open areas, the cliff overlooking the gannet colony on Les Etacs is large enough to take a sizeable crowd and is a very short walk from road access. For a smaller, boutique wedding location, consider the cliffs at the top of Telegraph, the zig-zag, or the​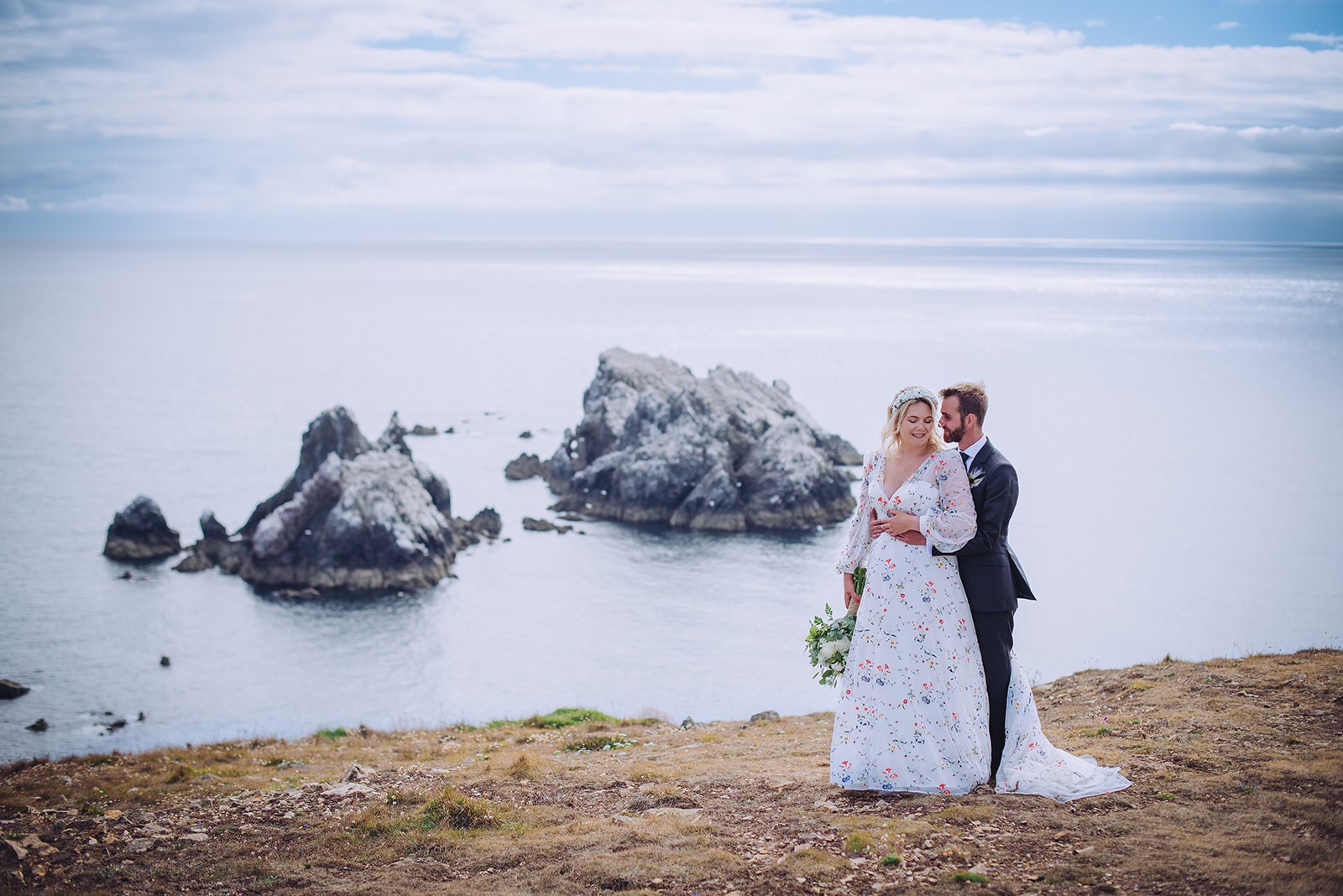 © Eames Photography
The Douglas Quay
If beach views are more your thing, the Douglas Quay (affectionately known as the 'Duggie') might be ideal. It sits on the white sands of Braye beach and its little sister, the 'Compass', snuggles up alongside it. You could get married right on the top, next to the navigational white cone, or you could use the compass as a 'stage' for your ceremony, with your family and friends on the beach itself.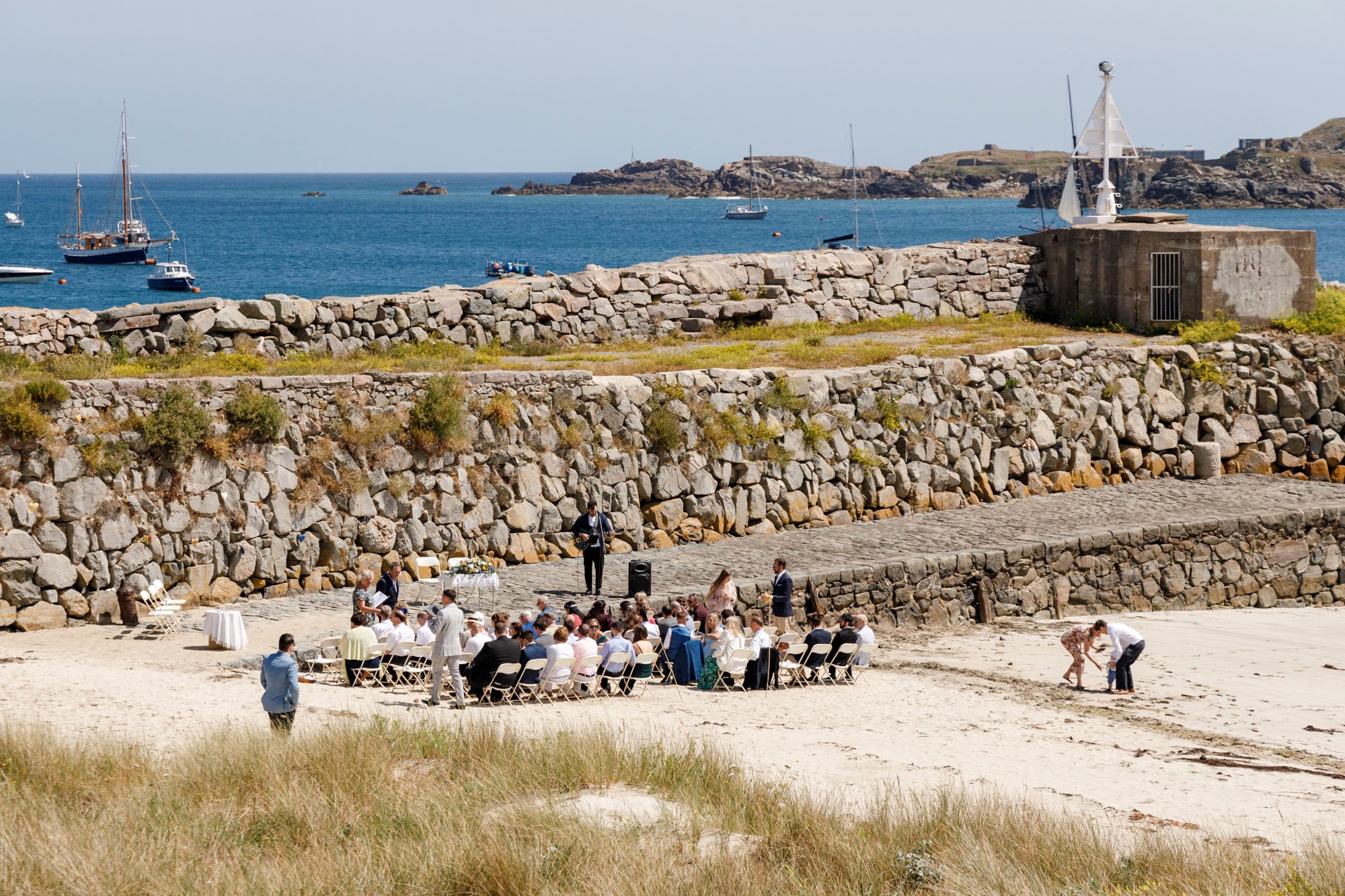 On the Sea
For the die-hard yachties out there, Alderney is one of the most beautiful places to get married on your boat! The islanders totally 'get' the boating bug and will do their best to make your boat wedding dreams a reality. You could moor in the harbour, or get a quiet anchorage in one of the beaches. Or why not get a flotilla together so your family can be involved, too? Boat weddings are a lot of fun and are really one of the most unique ways to celebrate your love.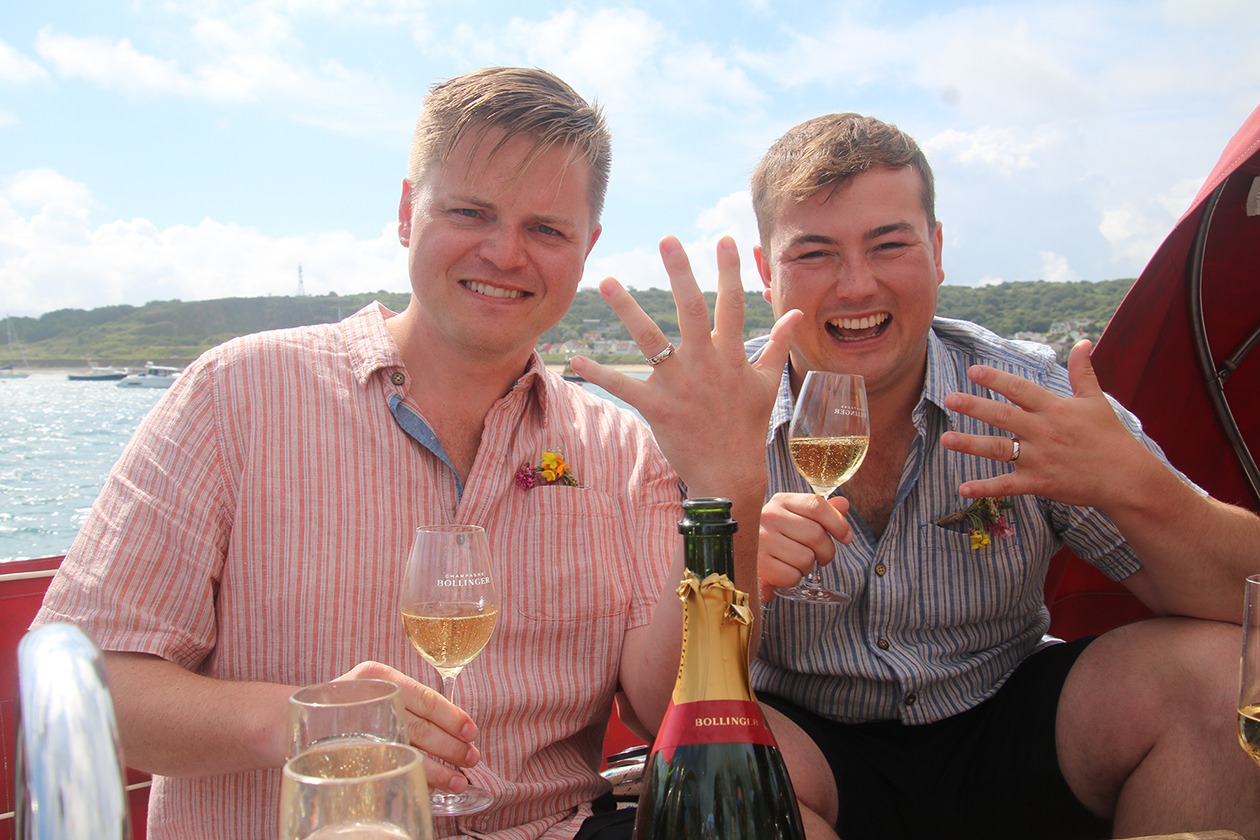 In the Sky
If you want to elope and have a tiny, fun, funky wedding that you'll be able to tell everyone about, why not get married in the air? You'll need to find a plane (or helicopter!) big enough for you, your celebrant, and your witnesses, but it can be done!
Bibette Head
Another one for the historians amongst you, Bibette Head has several interlinking World War II bunkers and tunnels. The main bunker opens out onto a rocky area with views of the breakwater, so it can make for a stunning wedding ceremony location.
© Stephen Phelan
Train
What's a more unique wedding location in the Bailiwick of Guernsey than the only working train in the Channel Islands? Alderney's tiny train runs from Braye Station to the Lighthouse and back again, a journey that takes around 20 minutes each way. Just long enough for a wedding ceremony on board, some photos at the other end, and back to Braye for a reception.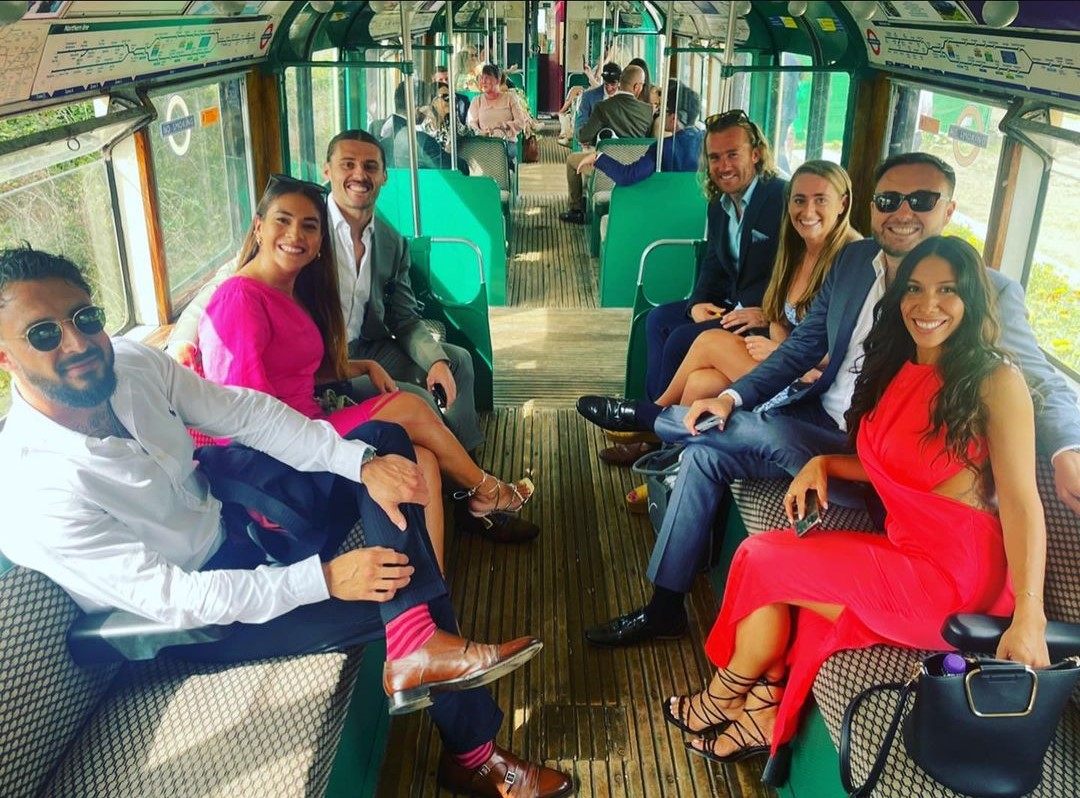 andreasernaalvare (IG)
Stunning Beaches
Ok, so it's not all that unique in many parts of the world… but we couldn't write an article about unusual wedding locations in the UK without mentioning Alderney's gorgeous beaches! In fact, Alderney is one of the few places in the UK where you can get married on a beach – normally, you can only marry on a beach if it has a licensed venue with a roof! If an open-air beach wedding is what you're after, check out Alderney's beaches.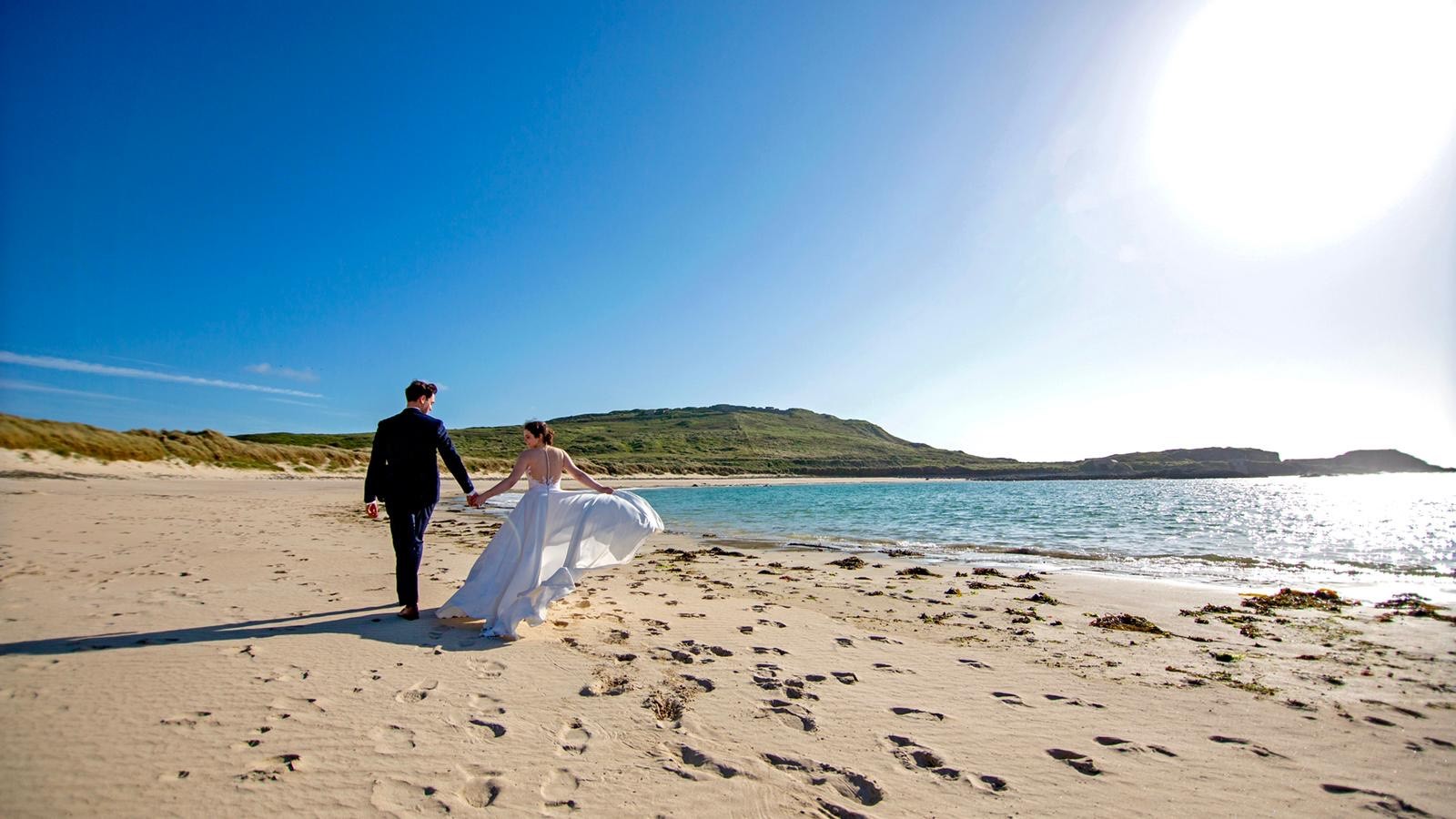 © Alice Rose Photography
As far as wedding location ideas go, Alderney has a lot to offer. For those looking for a destination wedding location, there are almost too many amazing wedding venue ideas to choose from! Now all you've got to do is choose your favourite and find a celebrant to help you with the rest!
---