Visiting Alderney with your dog
If you're looking for a holiday destination that will offer a warm welcome to you and your furry friend, then you're barking up the right tree.
Reached by just a short, low-stress, hop across the Channel,  with no pet quarantine requirements, little traffic and home to hundreds of dog-loving residents, Alderney provides a safe and stimulating holiday destination for you and your pet.
In fact your four-legged friend will have as much to enjoy here as you do.
The Island is warrened with interesting footpaths and trails to explore, wild, rabbity commons to investigate and wide beaches to sprint across, and it offers a range of comfortable, dog-friendly pubs, restaurants and accommodations to eat, sleep and unwind in.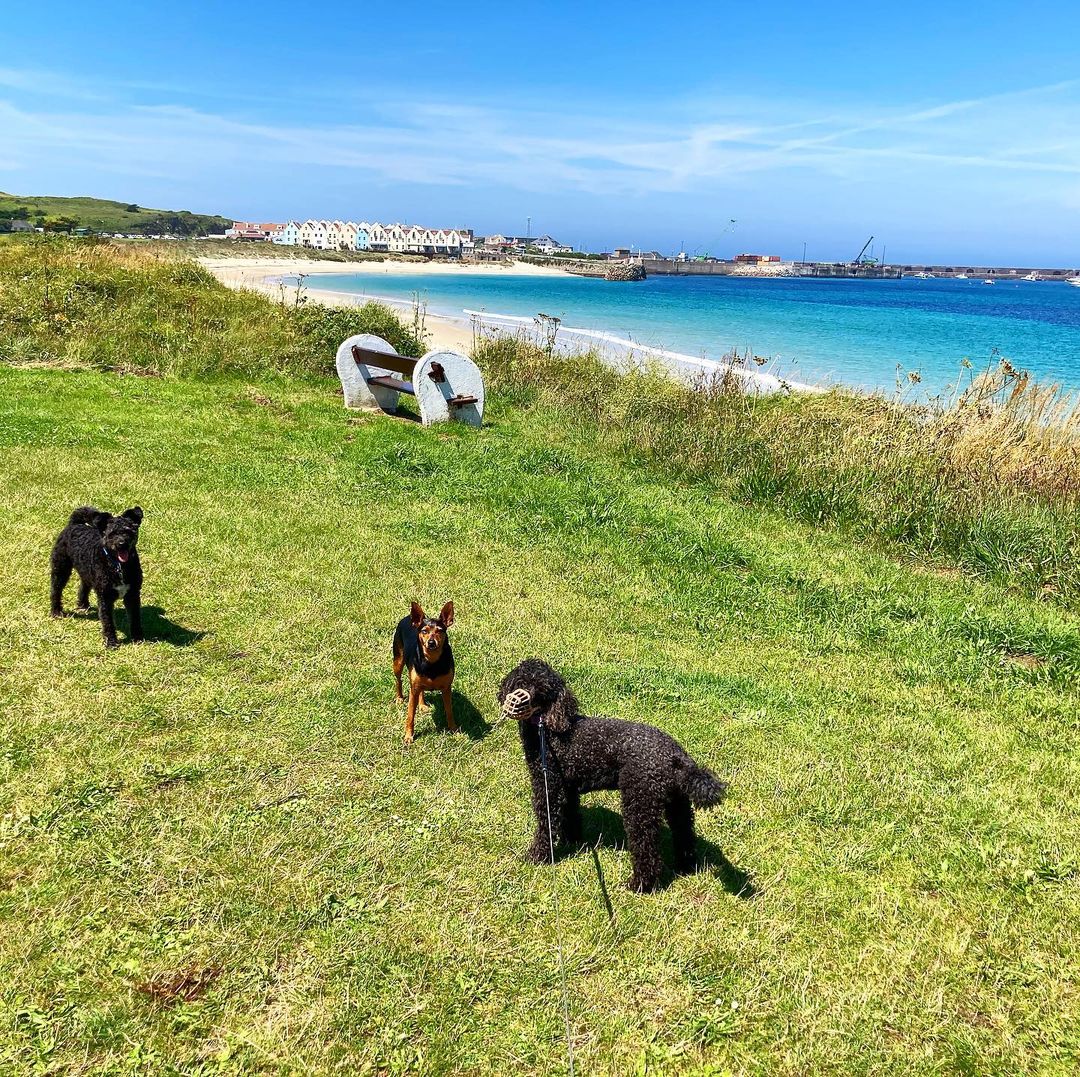 How to travel with a dog?
Aurigny Air Services will accept dogs on their inter-island and UK flights to Alderney. (https://www.aurigny.com/news/post/pet-friendly-flying).
Alderney Ferry Services accepts dogs on their inter-island ferry free of charge.
True Blue Charter, a boat offering direct crossing between Poole and Alderney welcome dogs too free of charge.
For details, conditions and exceptions regarding the Pet Travel Scheme and any queries relating to the importation of animals, please click here.
Where to stay with your dog?
Bonjour Guesthouse, St Anne's Guesthouse and The Victoria all welcome guests with dogs and La Ville Hotel has rooms for guests with dogs at an additional charge of £75.
There is also a selection of self-catering properties that allow dogs to stay. These are:
Well-behaved dogs are also welcome at Saye Campsite but must be kept on leads.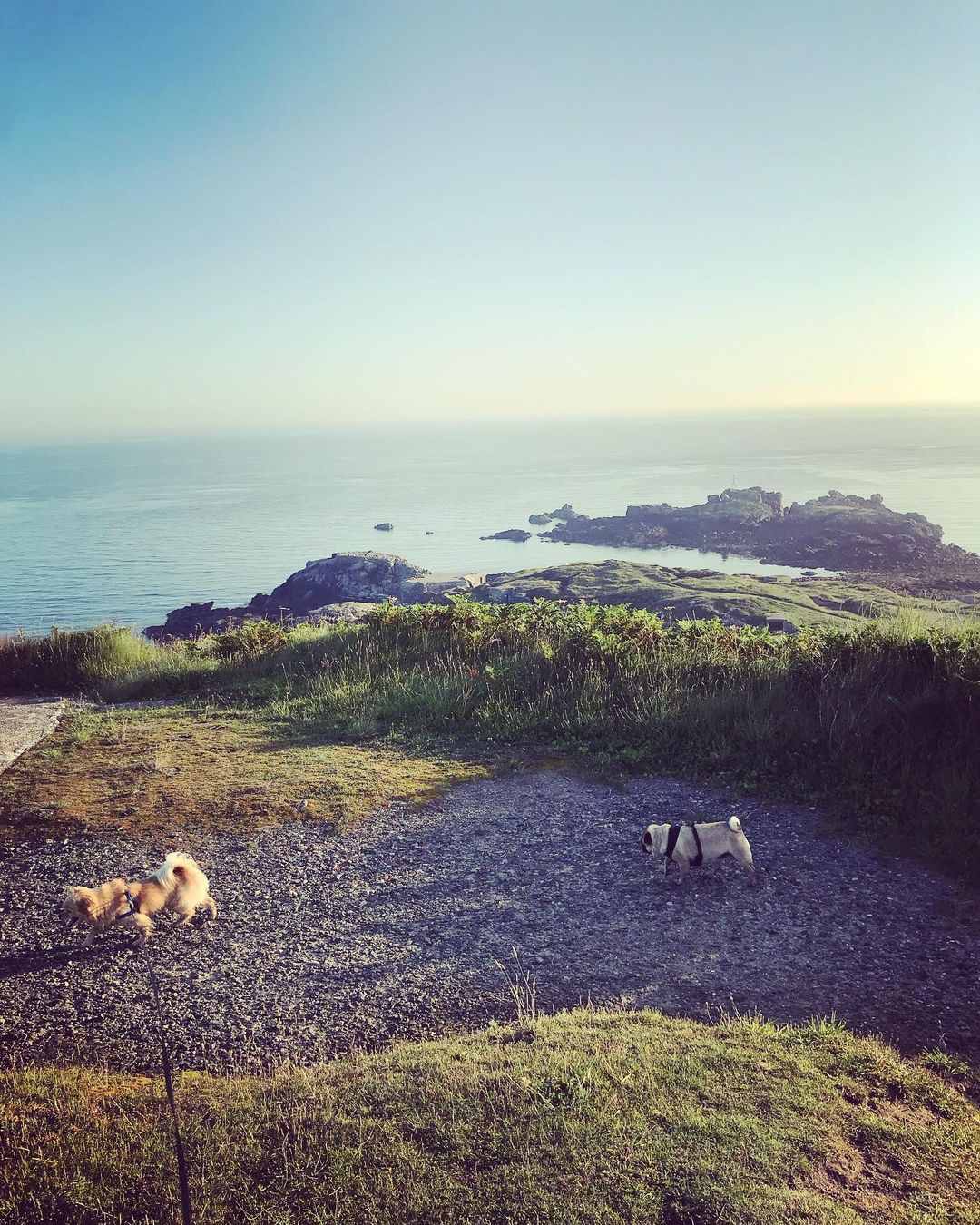 Dog-friendly pubs & restaurants
Most pubs will allow well-behaved dogs inside or outside:
Where to walk & swim with a dog?
Dogs are welcome on all paths of the island, on all commons and on some bays (Clonque bay, Platte Saline and the rocky bays such as Cat's bay) all year round.
There is a restriction in summer for the following bays: Braye, Saye, Arch, Corblets and Longis where dogs are banned from the 1st June until 15th September.
There are 32 dog poo bins around the island provided and emptied by the States of Alderney. The location of these bins can be found here. Please use them!
Please keep in mind that not everyone feels comfortable near dogs and use your dog's leash when crossing other dogs or walkers.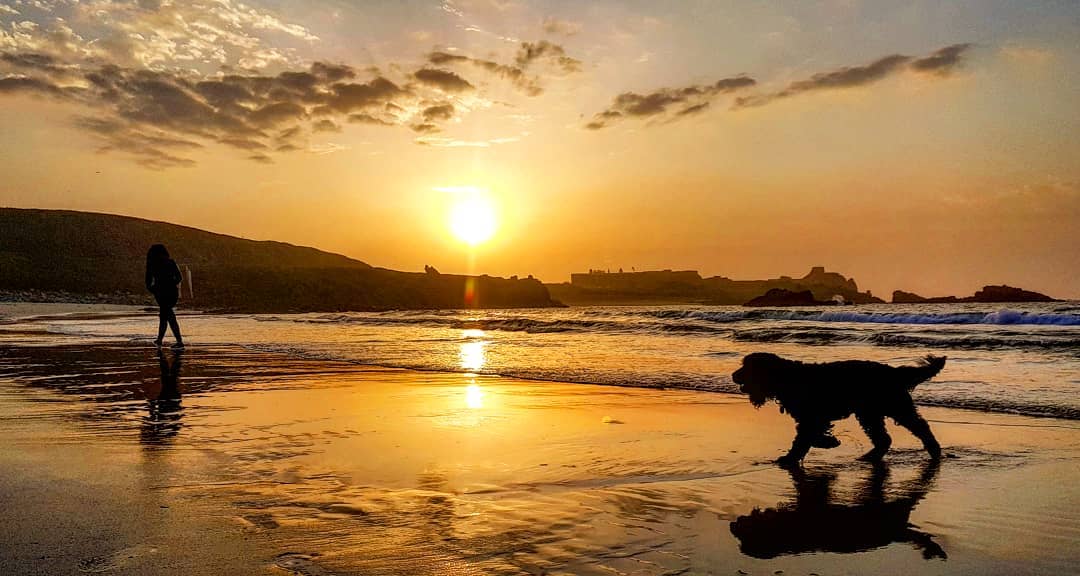 Photo credits: @steviephe (IG), @_miloandpip_ (IG) and @snaggletoothpincy (IG)
---