This bunker formed part of Resistance Nest Piratenschloss (Pirates Castle), the name given to the Roman fort by the Germans during WWII. The bunker was armed with a powerful 4.7 cm anti-tank gun, angled to bring devastating fire along Longis beach and out to sea.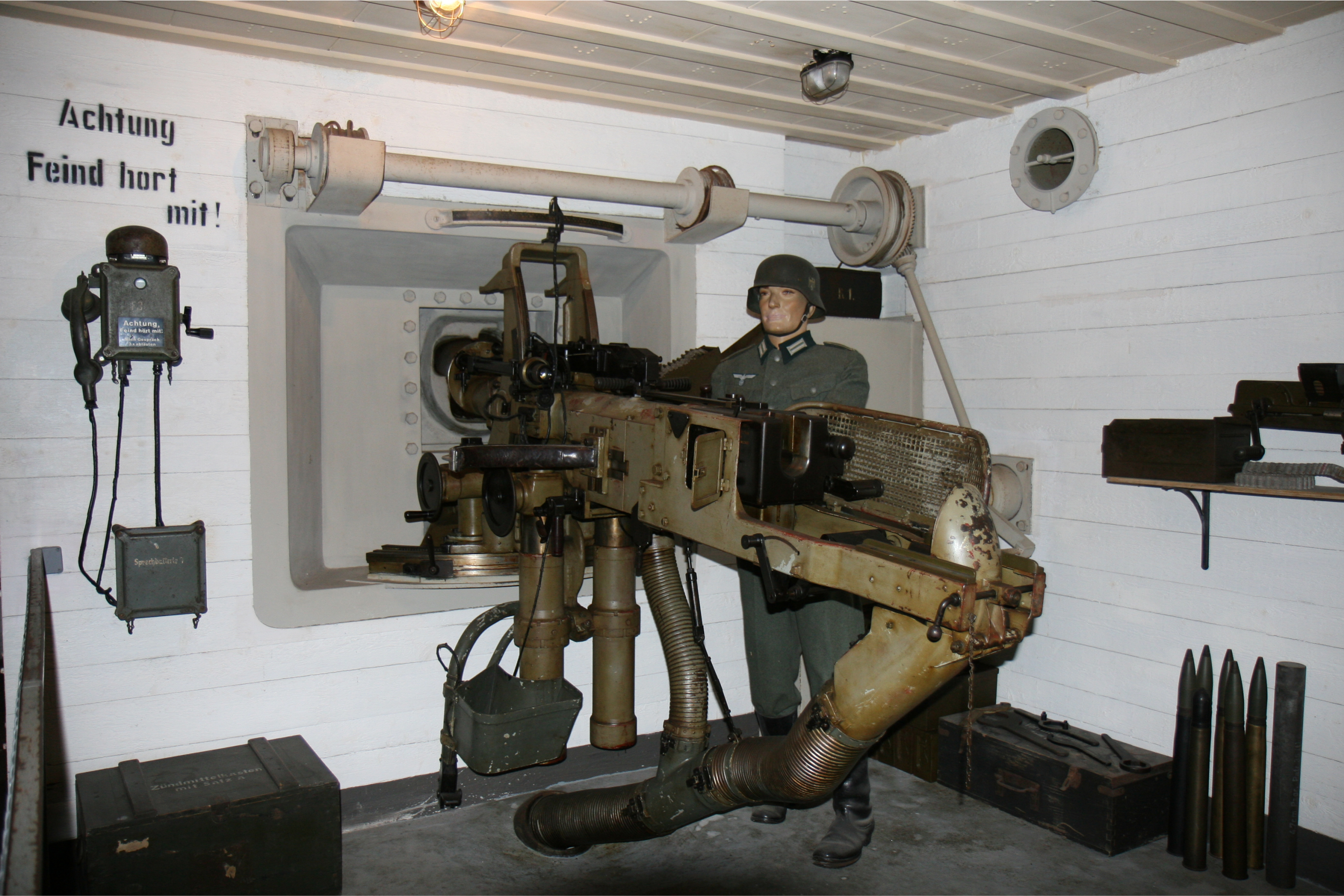 A 4.7cm PakK 36 anti-tank gun. Courtesy of Festung Guernsey.
It is the largest of the standard bunkers designed for this gun built in the Channel Islands, with separate ammunition, ventilation and crew rooms. The bunker also has a large spent shell room directly below the gun room.
Get in contact
Always open:
Please take a torch!
Share

Get our latest news and offers