As with many of the island's British Victorian fortifications, the Germans utilised Fort Tourgis.
Fort Tourgis was one of the fifteen surviving Victorian British forts of the 1850s that was strengthened by the Germans, with the addition of three 2cm anti-aircraft gun positions and two 10.5cm coast defence gun bunkers.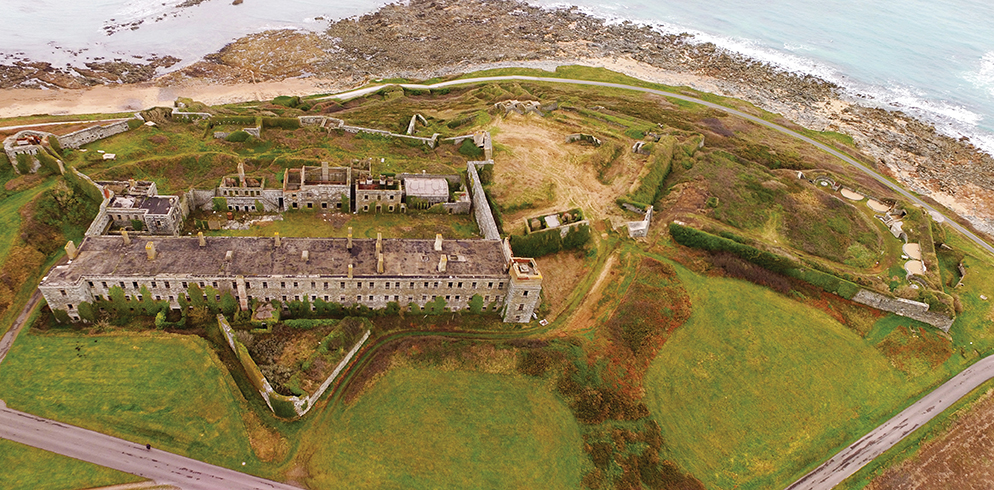 Aerial view of Fort Tourgis by Alan Perks
Following extensive clearance and conservation work the Cambridge Battery and the Battery No. 3 (part of the northern defences of Fort Tourgis) are open to the public with information boards to illustrate how the original Victorian fortifications were utilised by the Germans.
Always open to the public, a torch is advisable.
Admission: FREE
Get our latest news and offers